Home
* Depending on availability 

In the historical centre, facing the Alhambra, is your perfect place to work or for vacation.
In a recently renovated 16th century house: apartments and studios equipped with all modern comforts, with kitchen and private bathroom, to be totally independent!
Alh'Patio provides a coworking space connected by high speed optical fibre where your motivation and inspiration will be optimised.
Apartments, a coworking space: it's almost like coliving or workation, but where everyone remains independent.
As a bonus: a view on the charming patio, an international community and a Spanish quality of life that will certainly make you want to stay a few more days…
And to end your day our rooftop terrace with a view of the Alhambra is the perfect spot to admire the sunset!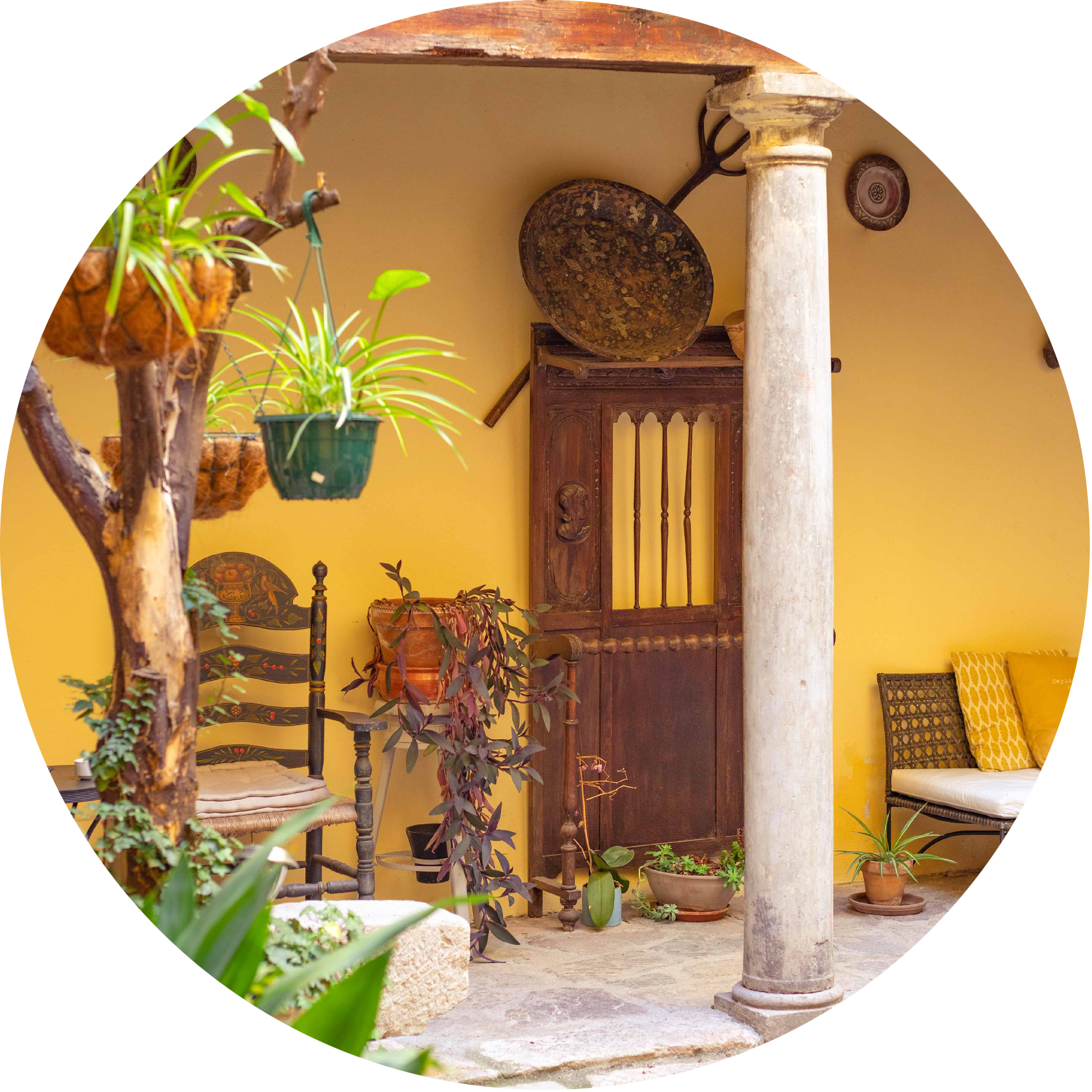 Come to work in the coworking space, a friendly and international place!
Connected to 250Mbps fibre optic internet, the co-working space is furnished in a comfortable and contemporary style.
Through the windows, you'll have a view of the patio and its fountain.
In order to help you with your projects, Alh'Patio offers ideal conditions.
The independence provided by the apartments and the coworking on the ground floor: it's a kind of coliving but with total freedom!
You also have he possibility of working in the apartment itself! All flats have a desk at your disposal so that you can work with all the comfort that the coworking can offer.
You've understood that we offer the same services as a coliving, but separating coworking & flats!
Famous Andalusian city steeped in history, Granada is well-known for its architectural heritage, its dynamic student atmosphere, culture, music and food.
And let's not forget the Alhambra and the Albaicin, the old and historic area facing it, both listed as UNESCO World Heritage sites!
Enjoy losing your way amid the narrow streets that will take you to a viewpoint overlooking the city, or enjoy a moment for a coffee in a quiet square.
In the rest of the town, taste some tapas or any local speciality in one of the many bars and restaurants. And if you are in the mood for shopping, the city centre is waiting for you!
What is often overlooked is that Granada is only 45mn away from the ski resort of Sierra Nevada and 30mn from the Mediterranean Sea.
Granada has so much to offer that you'll find it hard to choose!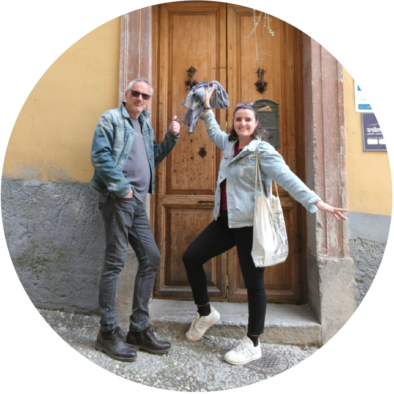 What's better than a family business?
An uncle and niece from an international family have imagined for you a place in their image to work and meet people, combining apartments, coworking and coliving..
Vikki, a tourism professional who loves travelling, fun and dynamic, will welcome you with open arms.
Luis, a language and culture lover, will tell you all you need to know about the city and its history.
A friendly and professional atmosphere: Alh'Patio offers the perfect cocktail!
Do not hesitate to consult our FAQ or to contact us for any additional information.