Coworking Granada

Alh'Patio coworking Granada, the only coworking space in the Albaicín!
Come to enjoy and work in a coworking space 5 minutes from Paseo de los Tristes and Plaza Nueva. Located in a 16th century building, with patio and terrace with the most beautiful views of the Alhambra.
An Andalusian experience in a typical house with 250 Mb/s fibre!
It is a space that can accommodate a dozen teleworkers and has its own secure fibre optic. A charming place, where you can come to work every day of the year and at any time of the day.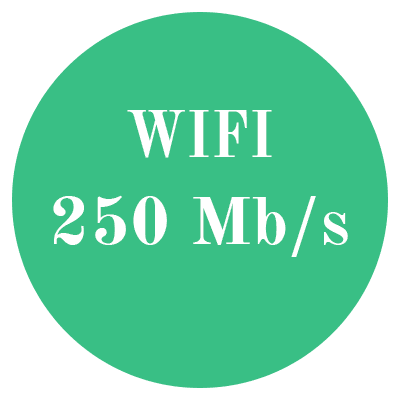 Coworking Granada Alh'Patio has a space divided into 3 areas:
The main room has a large table for 4 people, and a single table in front of the window overlooking the patio and its fountain.
The secondary room has a table for two people, with its own bar/office in front of the window overlooking the courtyard where 2 more people can work.
A chill out lounge, where you can enjoy a coffee, eat, relax or even have more personal calls. There is a sofa, armchairs, as well as books and games at your disposal.
If you are someone who prefers to work outdoors, you can also have the option of using the beautiful patio with tables that Coworking Granada Alh'Patio offers, or the terrace with a spectacular view of the Alhambra.
We offer a cafeteria service totally free of charge. We have a KRUPS coffee machine with high quality coffee beans, we also have three types of teas: classic bag teas, green tea and also a black tea that we select every month from our favourite shop in Granada. We also offer free snacks such as sweets, fruits, cookies (depending on the season) so that you can work in optimal conditions.
This Coworking Granada Alh'Patio space has a fully equipped kitchen with coffee machine, microwave, cooking plate and toaster. Obviously, there are plates, glasses, etc. and a fridge that you can use to store your food, milk or whatever!
Inside the coworking space there is a shower room! So you can come to the coworking space by bike, or even go for a run or do any sport and come back to work after a refreshing shower.
In our space there is a printer, a photocopier and a scanner that you can use whenever you want, at no extra cost. There is also a locker where you can leave your personal belongings if you wish, as well as a whiteboard and a paperboard.
A different Coworking space
Because without internet, there is no coworking! Luckily, we are below the Albaicín and we have fibre optics.
An easy and very secure internet connection so you can come and work with peace of mind. We work with the TM Digital team, a local company with more than 35 years of experience, and thanks to them, we have quality internet.
Coworking Granada Alh'Patio is a family business, so we want to offer a friendly family atmosphere where everyone feels at home. The only rule in this space is respect. Everyone works, some will have calls, some will draw, some will write, so, for a good harmony, we ask for respect, we want Good vibes only!
Most of the people who use this space are international, either Digital Nomad or remote workers. They come for a few weeks or a few months to live this Granada experience.  We are lucky enough to speak three languages, which allows for an international dialogue, just like the Alh'Patio coworking community. 
As it is a small and familiar structure, it allows us to meet sometimes during lunch or breakfast, and have a chat over a coffee in a relaxed atmosphere. We would be happy to organise with your activities outside the coworking and have a drink!
"Excellent location, spacious and very comfortable room. Amazing terrace overlooking the Alhambra. Just perfect."
Coworking Granada Alh'Patio is only 2 min from Paseo de los Tristes or 5 min from Plaza Nueva and buses, you can come and enjoy all the services we offer.
As we are open every day of the week and 24 hours a day, you can have all your independence.
We have underfloor heating to keep you warm in winter and we are cool in summer. Luckily, Coworking Granada Alh'Patio is located in the Albaicín, a neighbourhood that, due to its construction, the temperature is perfectly regulated at all times and every season.
Although we don't have catering, don't worry, because where we are located there are plenty of options: shops to buy, bars where you can eat in or take away, and even just 5 minutes away there is a vegetarian and vegan restaurant where you can eat in or take away. Of course you can eat in the coworking space, on the terrace or in the courtyard.
The coworking space is mainly available for people who book one of the apartments. However, we have free space for external people, as we work by flexible tables. Do not hesitate to contact us by WhatsApp, phone or mail, we will respond as soon as possible. The price varies between 15€ per day or 10€ for a longer period* (*Depending on the number of free tables).
Finally, if you are a company, please contact us to see together what we can do for your stay or your seminar. We can organise a 100% personalised stay, with dinner, flamenco show, private guide to the Alhambra and much more.